So I'm a big fan of Happily Ever After, but sometimes, especially for this series, it doesn't make sense to end things in a nice little package with a ribbon on top. I had two goals for the end of this book and this story arc, and I give those to readers, and pretty much nothing else. Lol.
There is hardship. There is death. But there is also hope and the promise of a love, family, and a new generation at the end.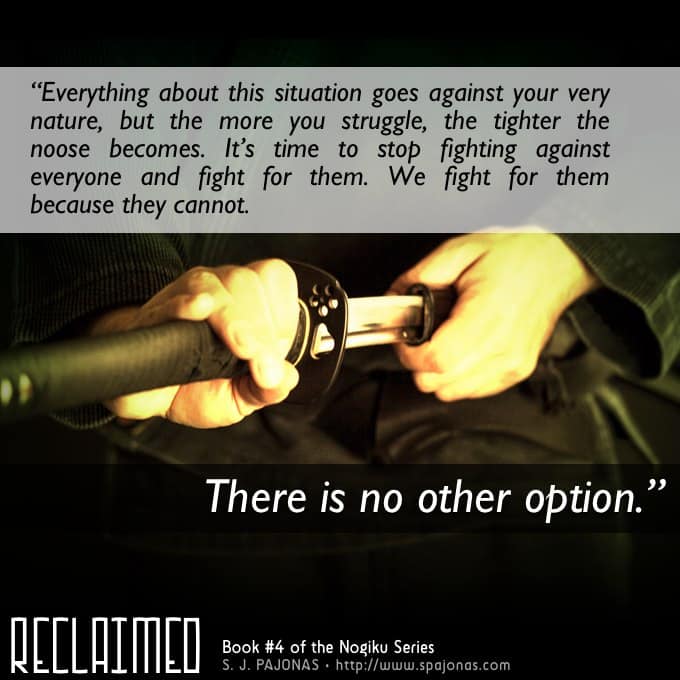 This particular quote comes in the final third of the book when all is almost lost, and it's time to buck up and deal with the enemy. Sanaa is broken, and Jiro is there to help pick up the pieces. That's what we love about him, right?
Extra tidbit: The final battle in this book is an homage to all the samurai movies I watched in my twenties, especially Seven Samurai. Sometimes big battles are not fought with armies on the field :)
ON SALE NOW!
To celebrate the imminent release of RECLAIMED, all of the Nogiku Series is ON SALE!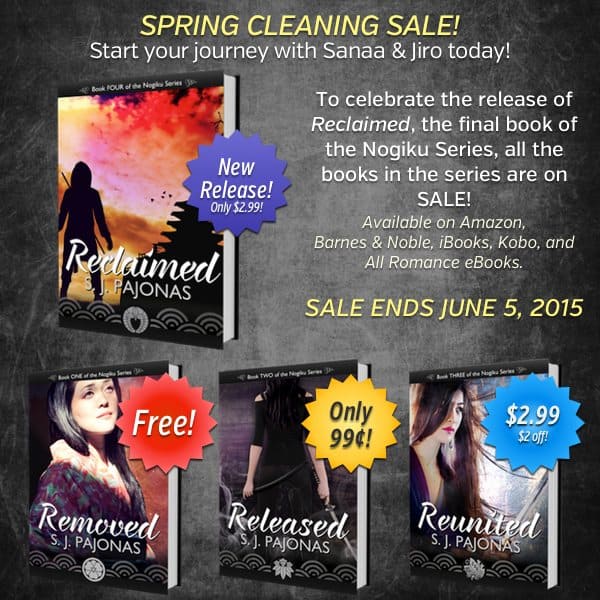 REMOVED is free!
RELEASED is 99¢!
REUNITED is $2.99 ($2 off)!
And of course…
RECLAIMED is $2.99 ($2 off)! (Pre-order now and get it on May 28!)
Thanks for dropping by!