If there's one thing to know about RECLAIMED before you get into the book, it's that animals play an important role in the rest of Sanaa's life. They've been waiting for her, flocking to her when she didn't even realize it. And now, they'll be a permanent part of her existence for the rest of time. Jiro, though, would like to make sure they don't take over the bed for good.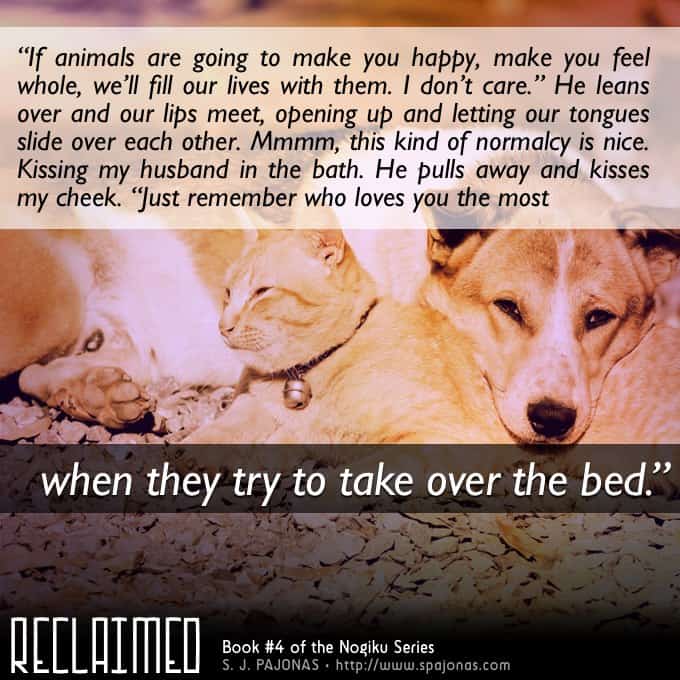 If you know me at all, you'll laugh at this. I may be a romance writer, but I do not push naked bodies in your face on my blog, Facebook, or wherever. The text is a little sexy, but the image is a direct contrast :) And I kind of like that! The rest of the images in the teaser series will be a lot like this one.
ON SALE NOW!
To celebrate the imminent release of RECLAIMED, all of the Nogiku Series is ON SALE!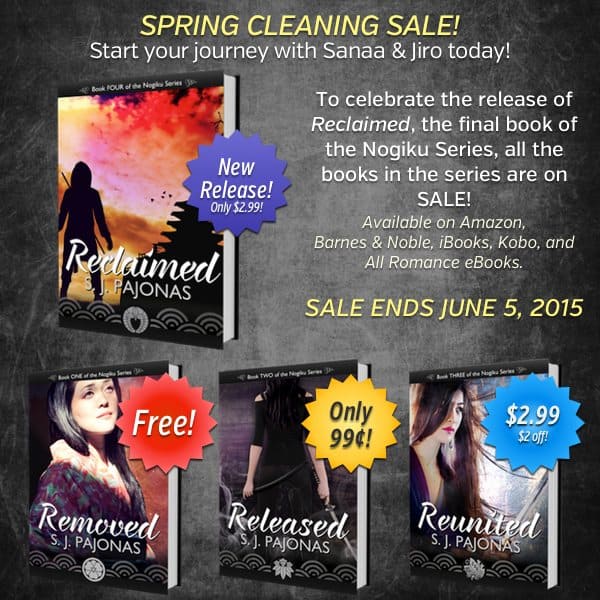 REMOVED is free!
RELEASED is 99¢!
REUNITED is $2.99 ($2 off)!
And of course…
RECLAIMED is $2.99 ($2 off)! (Pre-order now and get it on May 28!)
Thanks for dropping by!