We're six weeks out from the publication of RECLAIMED, the final book of the Nogiku Series! And not only do I have a teaser for you today, but I also have news of a BIG SALE. So let's get on with it!
I'm super excited to start sharing some teasers with you all. Here's the first one!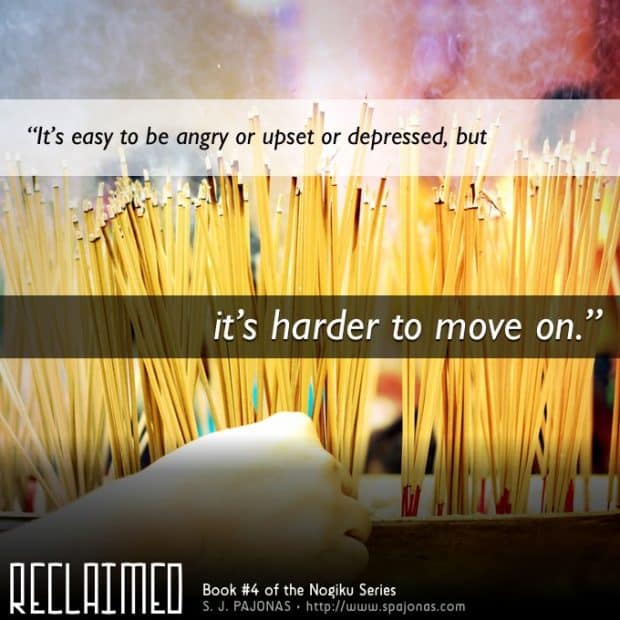 This quote comes from the first third of the book and highlights a very difficult time for Sanaa and Jiro. My main goal with this book was to put Sanaa through the paces. Every time I beat her down and she came out stronger, I said to myself, "Is this as low as you can go? No? Okay, let's hit her again." Yeah. I'm a little mean to my characters. But if you know anything about me, I love a good, happy ending :) So I promise you won't be disappointed with this book!
ON SALE NOW!
To celebrate the imminent release of RECLAIMED, all of the Nogiku Series is ON SALE!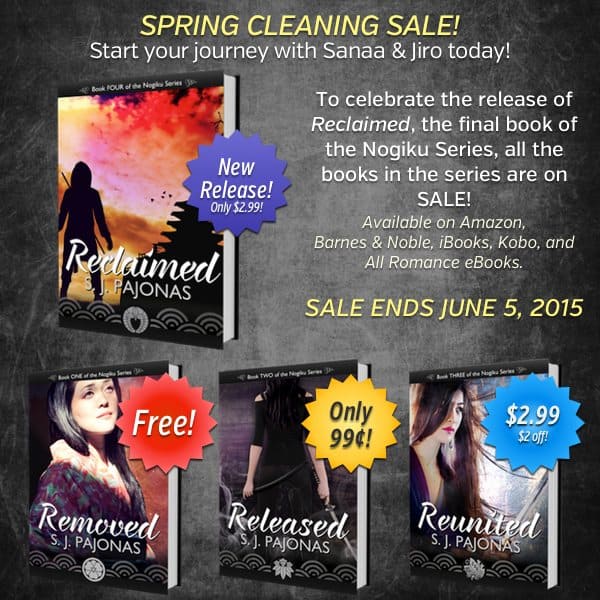 REMOVED is free!
RELEASED is 99¢!
REUNITED is $2.99 ($2 off)!
And of course…
RECLAIMED is $2.99 ($2 off)! (Pre-order now and get it on May 28!)