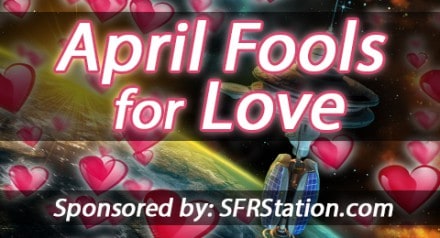 SFRStation.com is running a HUGE sci-fi romance reading giveaway throughout the month of April. Check out these prizes!!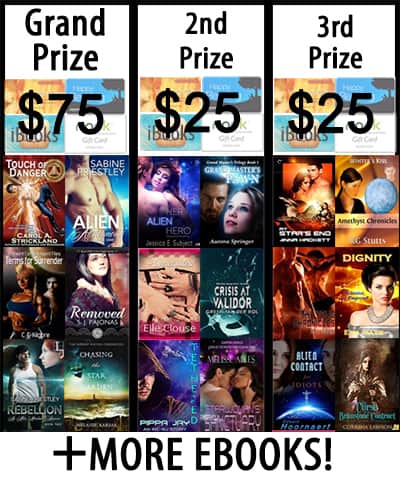 Each winner will have their choice of a gift card for either Nook, Kindle, All Romance or iBooks, plus they will win great eBooks from participating Sci-Fi Romance authors.
You know who are fools in love? Sanaa and Jiro, for sure. They have definitely turned a blind-eye to other's distaste of their relationship and soldiered on no matter who or what got in their way. But they also know how to have fun with their family and friends, foolish playing around and trying to be as normal as possible.
I ran into this wonderful deleted scene that I had taken out of RELEASED and thought it would be perfect for today! I promise it gives away no plot elements. It's just a fun and foolish hot summer day in Nishikyō.
The second week of August is the hottest that Nishikyō has ever seen. Temps outside the domes rise to 40ºC degrees. Underneath, it's in the high thirties, and we all swelter inside our homes that can't seem to get below thirty-five. Rolling blackouts plunge the city into darkness so the new Chief Administrator, Robert Starr, shuts down several large buildings and gives everyone but essential staff and electrical workers a day off. Crews work through the day and night to replace electrical substations and get everyone back in business.

To pass the time, the residents of our building hold a block party in the street, and it's the most fun I've had in weeks because everyone is home for once. Oyama and Lucy grill vegetables and mock fish while the neighborhood kids kick a soccer ball around. Lucy calls in a favor to a friend of hers in Ku 4 and a beer delivery brightens our afternoon. We all sip on large cups while cheering the kids from one end of the street to the other. We call them over every ten minutes and make them drink water while standing over the vents pumping cooler air up into the streets.

I strip down to shorts and a tank top and lazily sit in a chair next to Beni, Usagi, Miko, Yoichi, and Jiro. Even Mariko comes out in a tank top, shorts, and flip-flops to have a beer with Sakai and Lucy. It's nice to see her happy and laughing again. Kentaro and Kevin come by, but Kevin is called away after only thirty minutes. Kids in the city are falling ill due to dehydration, and he has to rush into work to help.

When the sun starts to go down, Sakai gets an oddly shaped cap out of the lobby of our building and screws it into the fire hydrant down the street, letting loose a sprinkler of water for everyone to run through. The kids spend the most time in the water, but it's not long before the adults are chasing each other around and through the mist.

I find that if I get in and put my hand directly over the spray I can direct it at other people which is the most fun for me and the kids until Sakai gets a blast directly in the face. Jiro and Kentaro are next to get soaked and then they grab me and hold me over it until I'm laughing so much I can barely breathe. We come home completely sopping wet, and after the beer, laughing and heat, Jiro and I pass out before 9:00pm.

I love summer in the city.
Giveaway Time!
In honor of this event, I'm giving away 10 copies of RELEASED! This is the second book in the Nogiku Series, and the first book, REMOVED, is only 99¢ and can be found here online. It is also one of the many prizes given away during this awesome event.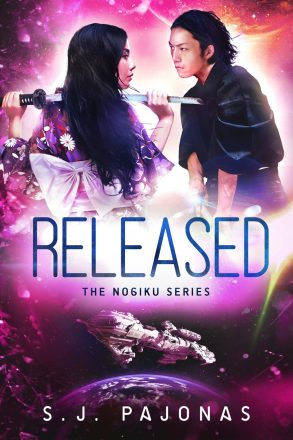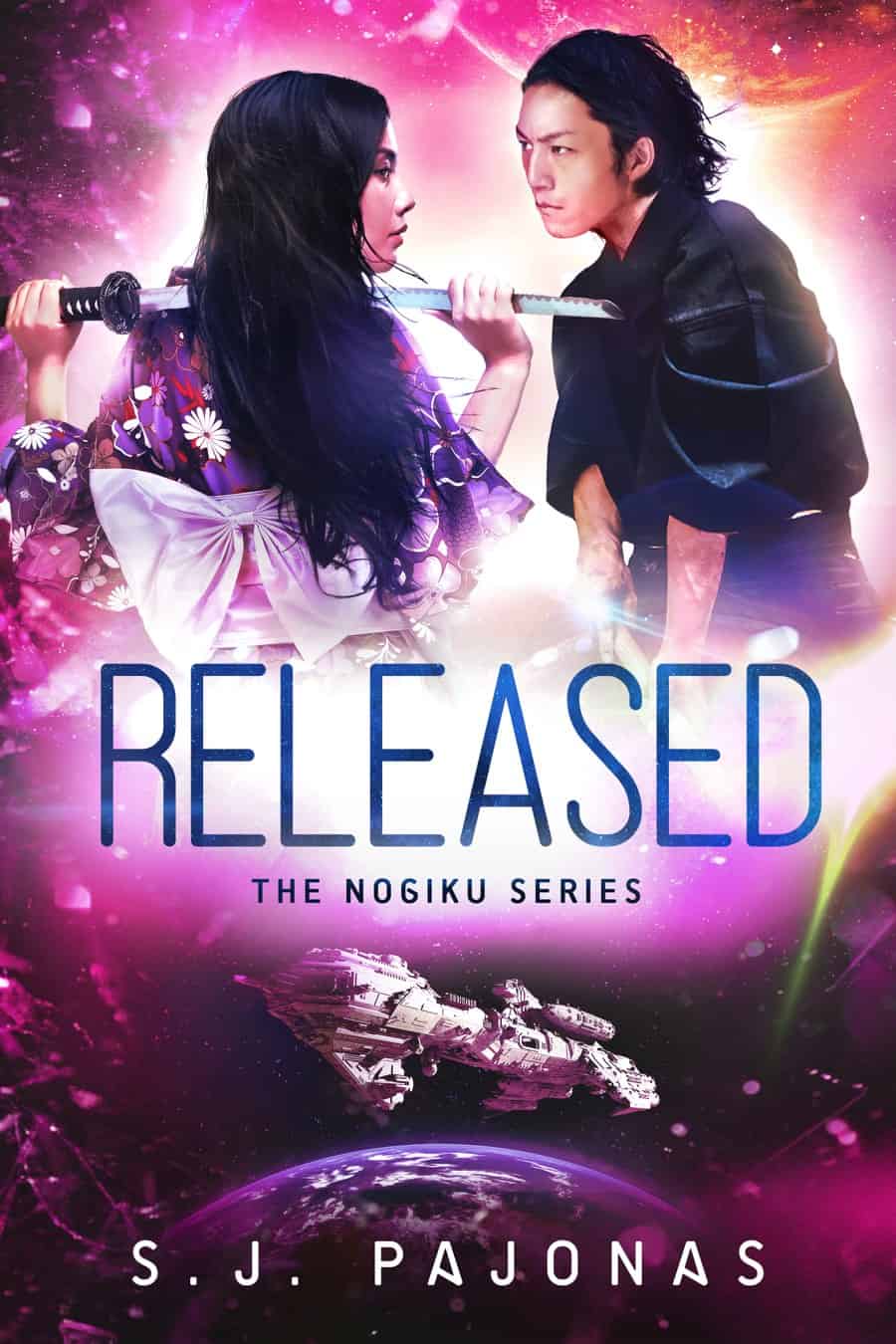 To claim 1 of 10 copies of RELEASED, go to: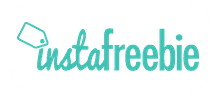 If the message on Instafreebie says the giveaway is over, you missed your chance, so claim your prize now!
Don't Forget To Enter The Huge Giveaway!
Remember you can win a whole ton of books by entering this awesome giveaway!
And Please Visit The Other Blogs During This Event!
You can win more prizes and get to know new authors through the links below!
This event is sponsored by the SFR STATION –
The best source for Science Fiction Romance!