I'm back home now after a glorious five-ish days in Jamaica with my family. It was a much-needed vacation. We hadn't been anywhere since June of last year, and, even then, we were in a house with my extended family and that comes with its own stresses. This was my husband's first time at an all-inclusive resort, and it was my kids' first time overseas, their first stamp in their passport, so it was a lot of fun and a big experience for us all as a family.
I must say that I did not miss home while I was gone. In fact, I wanted to stay in Jamaica FOREVER. Lol. At home, we have two feet of snow on the ground and the temperature when I woke up this morning was 8ºF. People, that is cold. In Jamaica, it was partly sunny, breezy, and 77ºF, and all the Jamaicans were telling us that THAT was cold. I laughed and laughed.
I finished all my work before we left so I could just read and relax the entire time.
The view from the hotel over the pool.
Such lush and beautiful flowers and foliage.
We enjoyed rum punch on the beach.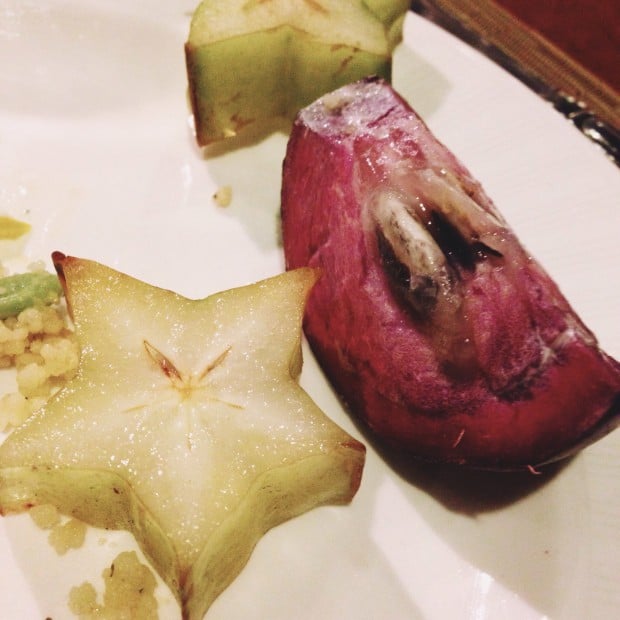 I ate star apples for the first time (the purple fruit on the right) and loved them.
And I enjoyed what the beach did for my creativity and mindset. I spent a lot of time staring out at the water and just soaking in the relaxation, the sun, wind, and ocean. I got lots of ideas for my short story series and even for the next LITDA book. Being on vacation was good for my productivity.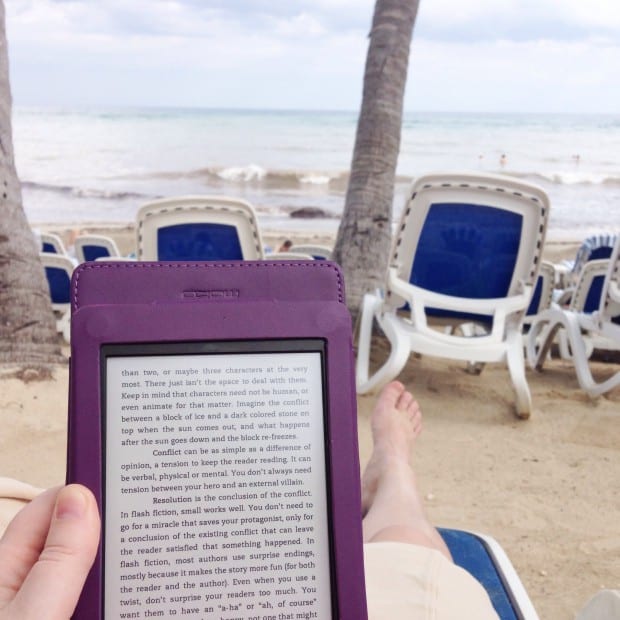 So now Jamaica feels like a dream. I miss it. I wish we were still there. As I drove my daughter to school in the 8ºF cold outside, I thought about our last day on vacation, yesterday, when we sat on the beach, played, and lived the dream of warmth and happiness.
I can't wait for summer again.