Gah! This is late going up because I was stupid and programmed it to go live at 9PM instead of 9AM and only now just noticed it didn't go live. Sorry Chanel!! The good news is that I will promo this both today and tomorrow and I hope none of you miss it.
FRENCH KISSED is the last book in Chanel Cleeton's International School series. I just love Chanel and this series. If you're looking for some New Adult contemporary romances set overseas, then pick these up pronto.
I have an excerpt for you, but before we get to that, I asked Chanel a VERY important question because someday I will make it to Paris and I simply must know…
Me: What is the first thing you want to do when you go to Paris?
Chanel: Go get a Nutella crepe at the crepe stand near the Eiffel Tower:)
She has her priorities straight!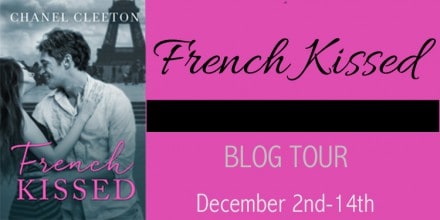 FRENCH KISSED by Chanel Cleeton
Category/Genre: New Adult Contemporary Romance
Publishing Date: December 1
On the surface, Fleur Marceaux has it all. If only the facade matched reality. With one year left at the International School in London, Fleur's struggling to graduate, her love life is a mess, and she can't stop thinking about Max, her ex-boyfriend's best friend. But all that pales compared to the blackmailer determined to destroy her. 



There's a social hierarchy at the International School and Max Tucker is outside the velvet ropes. After watching Fleur break his friend's heart, Max knows to stay away from trouble, despite the crush he's had on her since freshman year. But when they're partnered on a project, Max learns there's more to Fleur than meets the eye, and she just might be worth the wild ride. 



The more time they spend together, the further Max falls. And when a kiss awakens a passion Fleur never imagined, she's unable to resist Max, who she had thought was all wrong for her but might be the only thing that's right. But will he stand by her when her secrets are revealed?



Don't miss the final book in the International School series. This New Adult romance is recommended for readers 17 and up.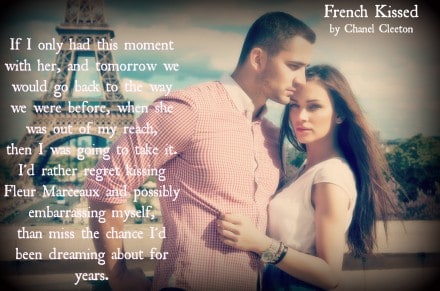 Excerpt
"I'm sorry about the Ice Queen thing."

Like a Band-Aid, it seemed best to just rip it off.

Fleur's eyes widened, and for a moment, her entire body stilled. She wasn't a calm person by nature; her body was never at rest. She gestured with her hands when she spoke, her eyelashes fluttering, her fingers toying with her hair, flipping the ends over her tanned shoulders as if she knew that the motion guaranteed all eyes would be on her.

And then her gaze narrowed, and something clenched in my gut as I wondered if she was going to flay me alive or forgive me.

"Why?"

I struggled to come up with the right answer, because suddenly it mattered.

"It was a stupid, careless thing to say, and I definitely would never have said it if I'd known it would take off the way it did." I'd had the nerd thing thrown my way enough to not want to humiliate anyone else, even Fleur. "Honestly, I didn't even know I was responsible for its popularity until George told me. I'm sorry. Really sorry. If I could take it back, I would."

"Why did you say it?" Her eyes fixed on mine, emotion lingering beneath the surface. It hit me then that she cared, that my answer mattered, and while it didn't mean much, it was something.

And because I'd had a thing for her for forever, I suddenly wanted to give her everything, all the answers she sought, anything to make her see me. And not just as George's annoying friend or the asshole who gave her a nickname that had plagued her, but as someone who mattered, someone who mattered to her.

"Because I was an idiot." The words tumbled from my mouth, too much and not enough at the same time.

"Was?" she asked, a hint of teasing in her voice.

She would make me work for it. Then again, she was the kind of girl you didn't entirely mind working for.

"Was. Am. Whatever."

Her lips curved. "So that's your apology?"

Yeah, I guessed it was. Was it enough? Who knew with her. I'd liked girls for years, been friends with them, had several girlfriends, and yet, none of them were like her. She was a mystery shrouded in a puzzle, hidden in a challenge that seemed impossible to win. She was the ultimate gamble, and it was difficult to not feel like the deck was stacked against me.

"What else do you want?"

There was exasperation in my voice but also a hidden plea. I wanted to give her what she wanted, if only she would tell me what it was.

"Do you really think I'm an ice queen?"

The question caught me off guard because the take-no-prisoners Fleur I'd thought I'd figured out wouldn't have given a shit about my answer. For the first time, I looked at her, really looked at her, and realized that she might not be the Fleur I remembered from freshman year. That maybe she'd changed, and if she had, I wanted to see if we could be more than just two people who couldn't stand each other. After all, wasn't that what the hate truce was about?

Did I think she was an ice queen?

No.

How could I think she was cold when all it took was me sitting across from her for my body to feel like it was on fire?

"I think you're a little terrifying and you know it. I think you like it. You wield your beauty like a weapon and wear your swagger like a crown that makes everyone else bow down." I paused for a beat. "But no, I don't think you're an ice queen."

Silence filled the space between us, and then she spoke.

"You think I'm beautiful?"

Trust Fleur to focus on that one.

"You know you're beautiful," I answered wryly, refusing to elaborate and feed her ego. I was as close to humiliating myself as I was willing to get. I couldn't make it too easy for her. I'd seen how George had let her walk all over him, and I didn't want to just be another guy she managed.

Her lips curved again, and this time she flashed a genuine smile. "I do," she teased. "But somehow I didn't think you'd noticed."

Didn't think I'd noticed? I'd spent most of the last year terrified that she'd see the way I looked at her and say something to George.

"I noticed."
Queue it on Goodreads: https://www.goodreads.com/book/show/22858376-french-kissed
Buy It Now!
Amazon: http://www.amazon.com/gp/product/B00OG2QB7Y/ref=as_li_tl?ie=UTF8&camp=1789&creative=390957&creativeASIN=B00OG2QB7Y&linkCode=as2&tag=spajonas-20&linkId=L37L4YJBH4QFD5FB
Barnes & Noble: http://bit.ly/1vlkljJ
iBooks: http://bit.ly/1x2UaLu
Giveaway!
About the Author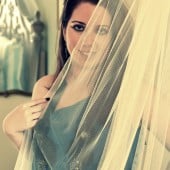 Originally a Florida girl, at seventeen Chanel moved to London to attend an international university. In the four years that followed, she received her bachelor's and master's degrees, learned how to dance, travelled through Europe, and made lifelong friendships. Chanel fell in love with London and planned to stay there forever. But fate intervened on a Caribbean cruise, when an American fighter pilot with smooth dance moves, swept her off her feet.
Now, a happily ever after later, Chanel is living her next adventure in South Korea. An avid reader and hopeless romantic, she is happiest curled up with a book. She has a weakness for handbags, puppy cuddles, and her fighter pilot husband. Chanel writes New Adult contemporary romances and Young Adult thrillers.
She is the author of I SEE LONDON and LONDON FALLING, published by Harlequin HQN, the upcoming FRENCH KISSED, and FLIRTING WITH SCANDAL, the first book in a new three-book NA series to be released by Penguin/Berkley in 2015.
Website: http://www.chanelcleeton.com
Facebook: http://www.facebook.com/authorchanelcleeton
Twitter: http://www.twitter.com/chanelcleeton
Goodreads: http://www.goodreads.com/chanelcleeton