Doing something a little different today and posting a review! Usually I keep my thoughts on other people's books to my Book Chats, but this is a special occasion.

I recently read INDUCTION DAY by PK Hrezo, and I loved it. (Disclaimer: PK is a good friend of mine). If you haven't read BUTTERMAN (TIME) TRAVEL, INC. you definitely should because the second book, INDUCTION DAY, takes off at lightning pace! I loved learning more about Bianca's family's time travel business and her parents. This is one area of Young Adult and New Adult books that largely goes ignored, the family. Seeing how respectful Bianca was to her family and how they positively influenced her and guided her really brought another dimension to the story.
Tristan, Bianca's sexy boyfriend, goes through his own trials in this book too, which PK Hrezo handled with care and a good dose of reality. Basically, addiction is a real and powerful force in one's life, and it is not something that's easily ignored.
But possibly the best thing about this book was Bianca's time travel journey to the Titanic. PK Hrezo did an amazing job of describing the Titanic, what people were wearing, and what Bianca was experiencing, I felt like I was RIGHT THERE. Bianca has such a straight moral compass, it's really difficult for her to lie or pretend like there's nothing wrong. This gets her into some trouble, and I won't spoil the outcome! That would be mean.
This was such a fantastic follow-up to BUTTERMAN, so if you loved that and want to continue on with the series, definitely pick up INDUCTION DAY. I'm sure you'll love it.
INDUCTION DAY by PK Hrezo
Category/Genre: New Adult Science Fiction
Publishing Date: August 31, 2014
The year 2069 is coming to a close, and eighteen-year-old Bianca Butterman's time-craft license is finally official. She's ready for the Induction Day she's waited for since she was a kid—the one that will secure her name on the Butterman family tree of time travelers. But ever since the media discovered Bianca is pop superstar Tristan Helms' latest new honey, everything Bianca does or says becomes a target of criticism. Having her professional credibility topping the gossip sites across social media is an open invitation for the government to step in and regulate Bianca's Induction. Now she will have to ask herself if saving 1500 people from drowning is worth losing everything she's ever worked for, including the Butterman family biz.

Welcome to Butterman Travel, Incorporated; a full service agency designed to meet all your exclusive time travel needs. We're a family owned and operated business with one hundred years of experience. A place where you can rest assured, safety and reliability always come first.

Anxious to attend some special event from the past? Or for a glimpse of what the future holds?

You've come to the right place. We're a fully accredited operation, offering an array of services; including, but not limited to: customized travel plans, professionally piloted operations, and personal trip guides. *Terms and conditions do apply

Use our Web conferencing to contact our frontline reservation specialist, Bianca Butterman, who will handle all your inquiries in a professional and efficient manner, offering a tentative itinerary and free fare quote, so you can make the most of your time trip.

We look forward to serving you at Butterman Travel, Inc., where time is always in your hands.
Buy Now!
Amazon: http://www.amazon.com/gp/product/B00MT79BQG/ref=as_li_tl?ie=UTF8&camp=1789&creative=390957&creativeASIN=B00MT79BQG&linkCode=as2&tag=spajonas-20&linkId=U77AYN4OKQPA4J7X
Barnes & Noble: http://www.barnesandnoble.com/w/induction-day-pk-hrezo/1120200758?ean=2940046119824
iBooks: https://itunes.apple.com/us/book/induction-day/id911813028?mt=11
Watch the Trailer!
Excerpt
Outside the time-craft I soak in the moment. Brisk air meets my cheeks and nose, as well as a salty freshness, and dark, easy waves extend as far as my vision goes. But it's the sky that captures my breath. Clear, crisp and moonless, with so many stars—winking, as if speaking with each other in some secret celestial code. A warning, maybe?

Over my eighteen years of life I've heard the adage "the calm before the storm," more times than I can count, but right here, right now, the potency of those words descends on my chest with a vengeance, heavy and iron-hard. Only a few hours now. Before this entire vessel assumes its place in history and claims the lives of 1500 souls.
Giveaway!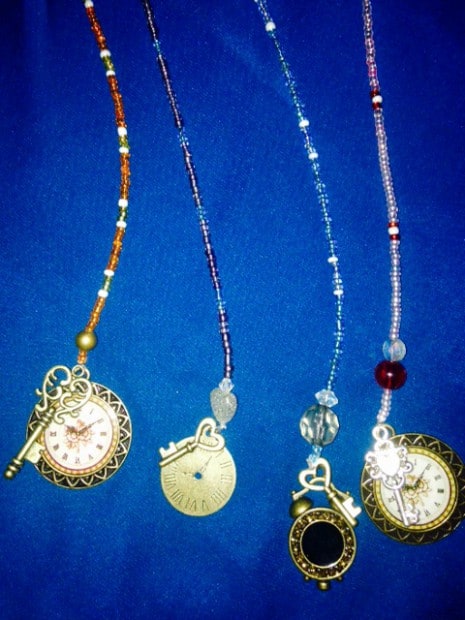 To be entered into a special giveaway, copy one of these ready-made posts and share it. Make sure PK's name is tagged so she can see it and enter your name into a giveaway. The more you share, the more entries you receive. 5 winners will receive a time traveler's book thong:
TWEETS:
Induction Day by @PKHrezo is a #timetravel #mustread. Retweet this to be entered into a special #giveaway. Add it to #AmazonCart here.
FACEBOOK:
Induction Day is here! A taut, fast-paced, engrossing read by PKHrezo. Find it on Amazon here: http://www.amazon.com/dp/B00G9ADV2O
Share this post for an entry into a special giveaway.
GOOGLE PLUS
Induction Day by #PKHrezo is a #timetravel #mustread. Retweet this to be entered into a special #giveaway. A taut, fast-paced, engrossing read. Find it on Amazon here: http://www.amazon.com/dp/B00G9ADV2O
Share this post for an entry into a special giveaway.
About the Author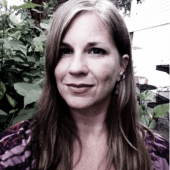 PK Hrezo is a native Floridian whose life could easily be a Jimmy Buffet song. She shares her home with her firefighter husband and their two children. When not creating characters and their worlds, PK can be found at her other job of rearranging passenger's itineraries for a major international airline. The only hobbies she loves more than traveling, are reading, writing, and music, and when the four are combined she exists in total bliss.
PK HREZO: Fearless Fiction: http://pk-hrezo.blogspot.com/
Twitter: http://twitter.com/PKHrezo @pkhrezo
Facebook: http://www.facebook.com/authorpkhrezo
Website: http://down-the-rabbithole.com/
Email list: http://eepurl.com/O0s5b