Today, I'm over on the NA Alley blog talking about New Adults in Classic Science Fiction!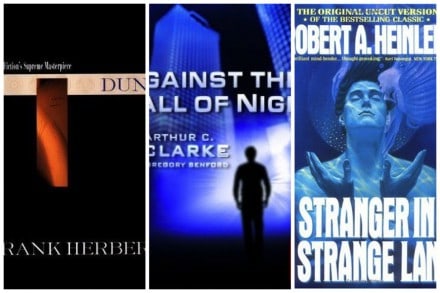 A lot of us think of New Adult as a fairly new phenomenon in the literary/book world. Since the term was coined, the category has literally exploded with several genres blossoming underneath it. While college romances do seem to the big draw right now, they are not the only novels that show the struggle of young adults becoming new adults in a modern and different world, albeit college or simply an entirely different way of life.

I was listening to a podcast the other day about building flora and fauna into science fiction. This is something I regularly do, listen to helpful podcasts on writing, especially in science fiction which requires a lot of world-building. One of my favorite books, Dune (Frank Herbert, published 1965), was mentioned as an example of an ecology of a planet having a very deep and significant impact on the people that inhabit it. While the planet itself is filled with mystery that we, as the readers, get to unfold and enjoy as the story progresses, the story of Paul Atreides, the hero and main protagonist is the major character arc of the novel.
Read the rest over on The NA Alley Blog.