If you don't know Nicole Zoltack yet, you should. She writes super fun fantasy and has a bunch of books on the market for you to try out. Today, THE TEST OF TIME launches. I just love the cover of this. So if you're in the mood for a little romantic fantasy, pick this one up today.
Oh! If you want to win some goodies, join THE TEST OF TIME Release Day Party on Facebook!
THE TEST OF TIME by Nicole Zoltack
Category/Genre: New Adult Fantasy Romance
Katia jumps at the chance to go to England with her best friend after Rose ditches her deadbeat boyfriend. While walking through the market, she spies a large mansion and recognizes the guy out front as her high school friend Tony. Just as they start to reconnect, Katia passes through times and lands in the arms of Lord Landon, who looks like Tony but certainly doesn't act like him.

Soon, Katia learns that this 1815 is different from the one in history books. Trapped in a parallel world, Katia struggles to not fall for Landon but his charm proves too much for her. Just when she is about to confess her love for him, Katia travels through time yet again.

The course of love never did run smooth and if Katia can't figure out and master the test of time, she'll never see or friends again, or worse, never be reunited with Landon.
Queue it on Goodreads: https://www.goodreads.com/book/show/23125044-the-test-of-time
Buy Now!
Amazon: http://www.amazon.com/gp/product/B00NU948BU/ref=as_li_tl?ie=UTF8&camp=1789&creative=390957&creativeASIN=B00NU948BU&linkCode=as2&tag=spajonas-20&linkId=YTGA2VDJD5UZTOCL
Barnes & Noble: http://www.barnesandnoble.com/w/the-test-of-time-nicole-zoltack/1120381395?ean=2940150743984
iBooks: https://itunes.apple.com/us/book/the-test-of-time/id922220162?mt=11
Smashwords: https://www.smashwords.com/books/view/479151
Kobo: http://store.kobobooks.com/en-US/ebook/the-test-of-time-3
About the Author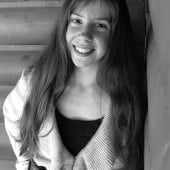 Nicole Zoltack loves to write in many genres, especially romance, whether fantasy, paranormal, or regency. When she's not writing about knights, superheroes, or zombies, she loves to spend time with her loving husband and three energetic young boys. She enjoys riding horses (pretending they're unicorns, of course!) and going to the PA Renaissance Faire, dressed in garb. She'll also read anything she can get her hands on. Her current favorite TV show is The Walking Dead.
Website: http://NicoleZoltack.blogspot.com 

Facebook Profile: http://www.facebook.com/NicoleZoltack

Facebook Fan Page: http://www.facebook.com/authorNicoleZoltack 

Goodreads: https://www.goodreads.com/author/show/2887586.Nicole_Zoltack 

Twitter: http://twitter.com/NicoleZoltack

Pinterest: http://www.pinterest.com/nicolezoltack/

Follow on Wattpad: http://www.wattpad.com/user/NicoleZoltack

Tumblr: http://nicolezoltack.tumblr.com

Author newsletter: http://nicolezoltack.us2.list-manage.com/subscribe?u=2f8ea3d70f54c40f7be57fcd3&id=0eb487465e 

Amazon Author Central page: http://www.amazon.com/Nicole-Zoltack/e/B00304YARW/