A few months ago, I read ELIXIR BOUND by Katie L. Carroll and was blown away by this entirely new fantasy world. The thing about fantasy is that it often borrows from Tolkien with elves, witches and warlocks, orcs, etc. This can be good for fantasy readers who need something familiar, but for many, it's overdone. Katie Carroll throws the rules out the window with ELIXIR BOUND. She created a whole new world for readers to inhabit. I highly recommend this one. I was thoroughly charmed! And what luck, it's on sale :)
ELIXIR BOUND by Katie L. Carroll
Category/Genre: YA fantasy
Katora Kase is next in line to take over as guardian to a secret and powerful healing Elixir. Now she must journey into the wilds of Faway Forest to find the ingredient that gives the Elixir its potency. Even though she has her sister and brother, an old family friend, and the handsome son of a mapmaker as companions, she feels alone.

It is her decision alone whether or not to bind herself to the Elixir to serve and protect it until it chooses a new guardian. The forest hosts many dangers, including wicked beings that will stop at nothing to gain power, but the biggest danger Katora may face is whether or not to open up her heart to love.
Ebook on sale for $.99 until September 27!
Amazon: http://www.amazon.com/gp/product/B0093CL4OM/ref=as_li_tl?ie=UTF8&camp=1789&creative=390957&creativeASIN=B0093CL4OM&linkCode=as2&tag=spajonas-20&linkId=KEZCDC3U6CZBSYF2
MuseItUp bookstore: http://museituppublishing.com/bookstore/index.php/now-available-in-ebook/elixir-bound-432-detail
Signed paperback giveaway on Goodreads until September 28: https://www.goodreads.com/book/show/15821579-elixir-bound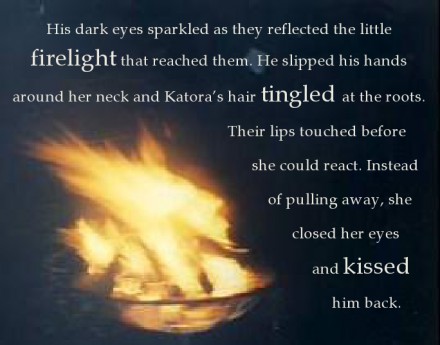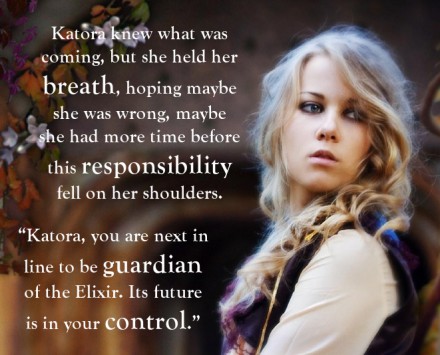 About the Author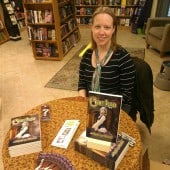 Katie L. Carroll began writing at a very sad time in her life after her 16-year-old sister, Kylene, unexpectedly passed away. Since then writing has taken her to many wonderful places, real and imagined. She wrote ELIXIR BOUND and the forthcoming ELIXIR SAVED so Kylene could live on in the pages of a book.
Katie is also the author of the picture app THE BEDTIME KNIGHT and an editor for MuseItUp Publishing. She lives not too far from the beach in a small Connecticut city with her husband and son.
Website: http://www.katielcarroll.com
Twitter: http://www.twitter.com/KatieLCarroll
Tumblr: http://katielcarroll.tumblr.com