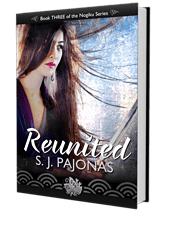 There's really something to be said for living in a climate that experiences all four seasons. Sanaa grew up in Nishikyō where the only seasons on record were warm, hot, and hottest. No blooming trees. Barely any flowers of any kind. Nishikyō had its own beauty but it lacked the diversity of the Earth humanity had destroyed.
On Yūsei, Sanaa gets the chance to see the seasons in their full splendor. Circumstances being what they are, though, it's not exactly the most pleasant of experiences. Yūsei turns even the most pleasant of situations upside down for her, when all she really wants is some peace.
Get Started With REMOVED Today!