Who doesn't love reading in the summertime? It's my absolute favorite thing to do, and here are all the places I love to read!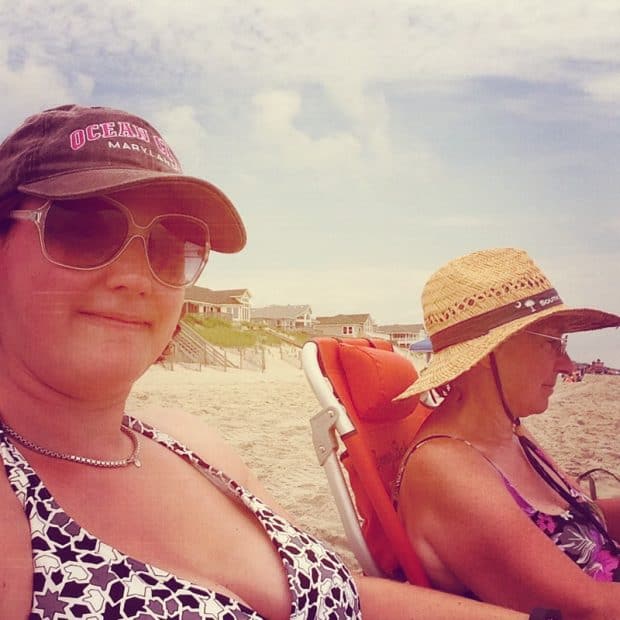 1. THE BEACH – Of course! If I hadn't said the beach you would have questioned my sanity. I don't get to go to the beach all summer like I used to when I lived in Brooklyn, but now, each beach vacation includes sitting in a beach chair and catching up on a great novel on my kindle. It is hands-down, my favorite place to read ever because I am a summer girl. I am comfortable in 80º weather. Always.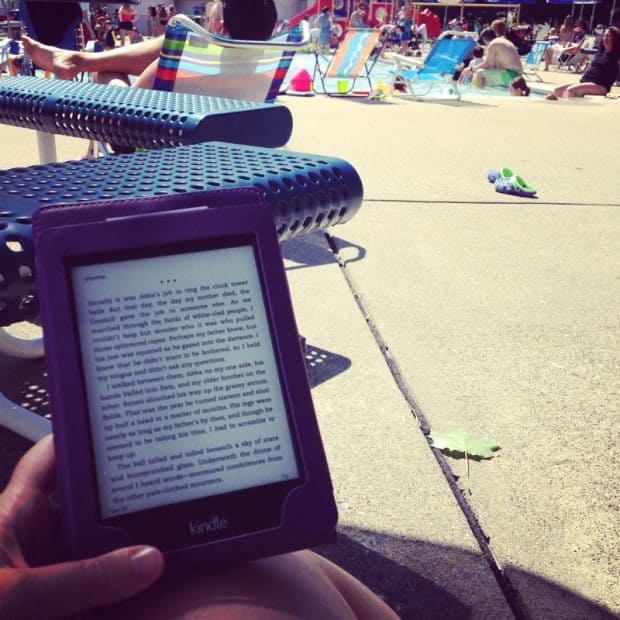 2. THE POOL – We have a town pool membership every year so while the kids play in the water, I sit and read. I get the most reading done poolside every summer.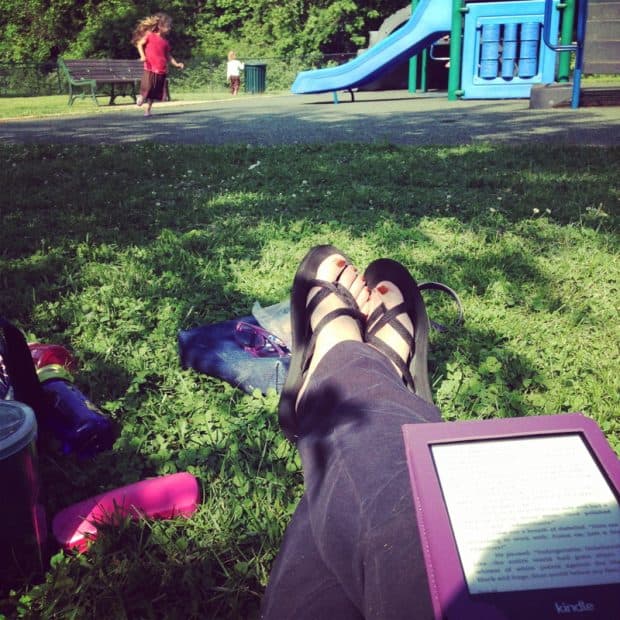 3. THE PLAYGROUND – I have two young kids and when the weather is nice but I'm sick of lugging everything to the pool, we go to the playground. Both kids are old enough to play without constant supervision, so I bring my kindle and park myself for some good reading.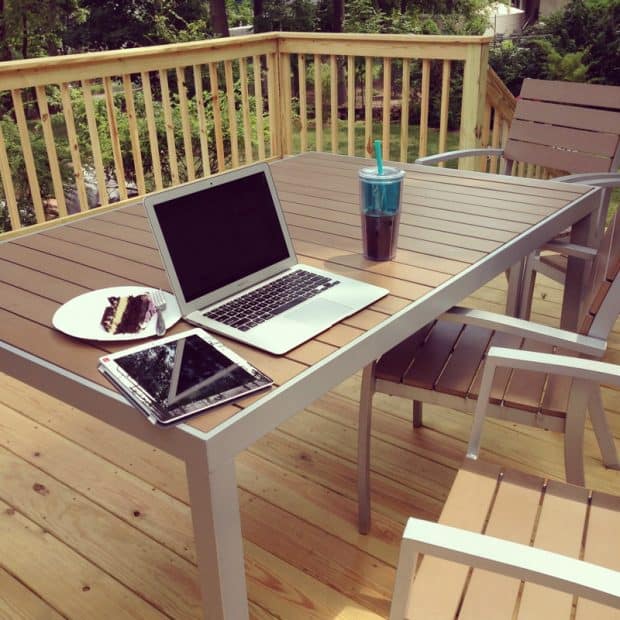 4. THE DECK – This is a new place for me! For years we always hoped to have a deck and finally we had one built this summer. I can't wait to get lounge chairs out there for quality reading time with a beer.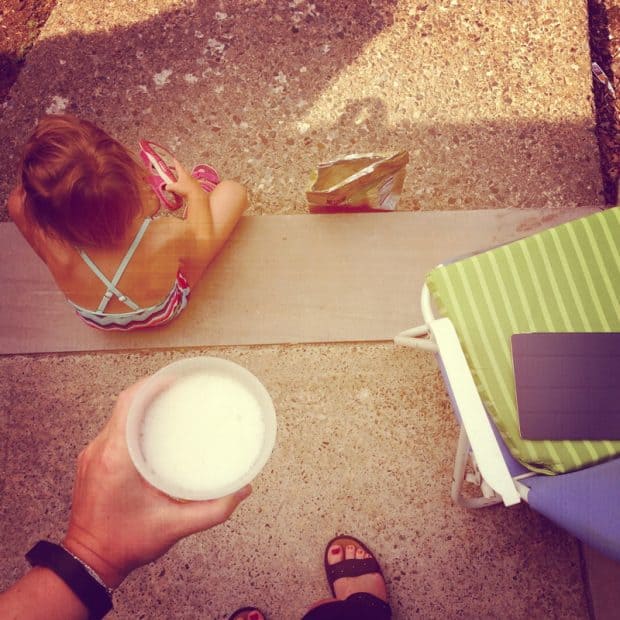 5. THE FRONT PORCH – If I'm reading on the front porch, it usually means the kids are in the kiddie pool or the sprinkler. Really, I spare no opportunity to read :)
Do you have favorite spots to read? I'm sure everyone does!