Everyone, I am pleased to announce that PIECES OF IT ALL is available today! I have watched this story grow from a fledgling idea to a full-blown novel, and I hope you all purchase it and love it as much as I do. Here's my review of PIECES OF IT ALL.
There are times when I look for something really different, a story outside the norm of its genre, and PIECES OF IT ALL fits the bill perfectly. This is not a New Adult novel about broken people fixing each other with sex that we so often see nowadays. PIECES centers on Beth and Harvey, both starting new chapters of their lives. Beth has graduated high school and has a whole summer in front of her before starting college in the fall. She's smart, capable, and maybe just a little naive. A totally believable young lady. During her graduation party she meets Harvey. He's a young man, just a few years older than her, back in town after a stint in rehab. He wants to change his life. He wants to start over…

But wanting and achieving goals are two separate things.

Though the chemistry is hot between Harvey and Beth, we watch Beth inch towards her new life, and Harvey slip back into his old one. Krimmer does an excellent job of keeping the situations real and poignant. Her writing is rich with lush descriptions, and her pacing will keep you turning the pages way into the night. I personally LOVE how this novel ends :) A surprising twist when I expected something else.

PIECES OF IT ALL is a truly different and engaging New Adult novel from author Tracy Krimmer. Don't miss it!
PIECES OF IT ALL by Tracy Krimmer
Genre: New Adult Contemporary Romance
Rating: R for sexual situations and violence
Heat Level: 3 flames
An alcoholic. A scarred man. A thief.

Harvey, a twenty-two-year-old high school drop-out arrives home, a brief stint in rehab behind him and ready to start his life again. Then he meets Beth and her innocence and her desire to have it all capture him completely.

A girl on the cusp of womanhood. Determined. A bright future.

Beth, a recent high school graduate among the top in her class, can't wait to get to college and fulfill her dreams. Then she meets Harvey and with his mysterious past, he stirs feelings in her she can't ignore.

The chemistry between them is unmistakable but Harvey doesn't trust easily and refuses to divulge his past to Beth though she wants to be a part of his future.

The pieces of their lives lie broken all around them, but can Harvey put his life back together and win Beth over before she begins her new life without him? And can Beth find the strength to become the woman she wants to be without sacrificing her integrity?
Buy Links
Amazon: http://amzn.to/1kOt71L
Barnes & Noble: http://bit.ly/1hzsbMp
Kobo: http://bit.ly/1s6sqDL
iBooks: http://bit.ly/1fYq21T
About the Author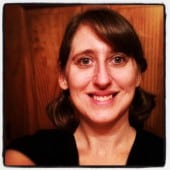 Tracy Krimmer started writing in grade school. Poetry was her first love, and after writing a series of one and two page stories in her third grade Creative Writing notebook, she knew she had many stories to tell. After taking a break from writing, she finally re-discovered her spark in 2012.
Pieces of it All is her first New Adult Contemporary Romance, and she is working on two new books now. An avid reader, she picks up books from almost every genre, and explores many in her own works.
Twitter: http://www.twitter.com/tkrimms
Facebook: http://www.facebook.com/KrimmerAuthor
Goodreads: https://www.goodreads.com/author/show/7153703.Tracy_Krimmer
Website: http://www.tracykrimmer.com