You all know how much I love sci-fi, and I especially love sci-fi that straddles the YA/NA line. I'm excited to show off Autumn Kalquists's cover for the second book in her Legacy Code series, PARAGON. This is some post-apocalyptic sci-fi at its best. I love books that deal with colonization and hard topics like birth defects. This series has it all.
PARAGON by Autumn Kalquist (Legacy Code Saga #2)
Publication date: Fall 2014
Genres: Dystopia, Science Fiction, Young Adult
Riots. Food shortages. Secrets. Treason.
The last humans fled Earth centuries ago, but they're still no closer to finding their better world. They trade lives for resources on a toxic planet and lose half their unborn children to an ancient genetic defect. Yet the biggest threat to the fleet may be the colonists themselves.

Tadeo Raines, a high-ranking member of the Paragon Guard, has dealt with traitors before. When a new plot endangers the fragile balance in the fleet, he's tasked with eliminating the threat. Permanently.

But Tadeo has his own secrets: choices he can't forget, dark memories he can't escape. And preserving humanity's hope for the future may depend on Tadeo coming to terms with his past.
Queue it on Goodreads: https://www.goodreads.com/book/show/21806952-paragon
Haven't read the first book in the Legacy Code Saga yet? Get LEGACY CODE and start this series this weekend :)
Music
"Better World" is the second song from the Legacy Code Saga Soundtrack. The song was written and sung by Autumn Kalquist and produced by Freya Wolfe. You can listen to it here:
http://www.youtube.com/watch?v=olixyL40x6g
About the Author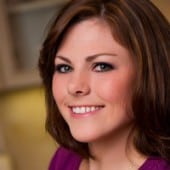 Autumn Kalquist is a singer, songwriter, music producer, and the author of the Legacy Code Saga book series.
She writes fantasy, dystopian, and post-apocalyptic fiction that asks compelling questions–often met with morally gray answers. Her preschool-aged ballerina and code-writing husband keep her sane and happy.
Book One of the Legacy Code Saga, Legacy Code, was published March 9th, 2014.
Each book in the Saga comes with a song. Visit AutumnKalquist.com to learn more about the series and get a free MP3 of "Artificial Gravity", the song from Legacy Code.
Website: http://www.autumnkalquist.com/
Twitter: https://twitter.com/AutumnKalquist
Facebook: https://www.facebook.com/AuthorAutumnKalquist
Goodreads: https://www.goodreads.com/author/show/7170191.Autumn_Kalquist