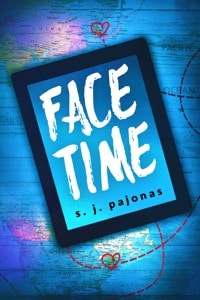 Writing FACE TIME was a lot of fun for me. I knew that I wanted to make the novel international and feature cities that you don't normally see in contemporary romance novels. I've lived in the New York area for the past 14 years so choosing New York as Laura's home base was an easy option for me. When I decided to make Lee a Korean-American living in Seoul, I knew I had my work cut out for me when it came to research, especially since I decided to add two more cities I had never been to to Lee's traveling list, Seattle and Mumbai.
Last week I wrote a guest post for Biblio Belles on researching cities from around the world, and one of the last steps is to look at Flickr for inspiration. When I do go to Flickr for inspiration, I turn on the Advanced Search and I browse images with Creative Commons licenses in case I want to blog about the images later or Pin them on Pinterest. Here are a few that I really fell in love with.
There's a section of FACE TIME when Lee goes for a run in Mumbai and has to watch out for stray dogs so he doesn't become Lee-dogmeat. I looked at lots of photos but loved this one the best. Look how peaceful they are :)
Slum Dogs – Mumbai Slums – India http://www.heatherbuckley.co.uk/ CC License
In another scene, Lee sends Laura photos from walking around Mumbai and this one caught my eye as inspiration right from the get-go. Look at all those tasty Indian treats. My mouth is watering.
Mumbai street food by Kelvin Schafli, on Flickr. Thank you to Kelvin for giving me permission to use that photo since it was not under Creative Commons license.
Then these two other photos of a dosa street vendor and Juhu Beach were inspirational for Lee's run through Mumbai.
Dosa for lunch – IMG 0134 ep by Eric Parker, on Flickr CC License
Juhu beach by Kristina D.C. Hoeppner, on Flickr CC License
Now I really want to go to India.
When Lee and Laura end up in Seattle together, they spend time in a few places. Laura sits down at the Seattle Public Library.
@ seattle public library by ~C4Chaos ~C4無秩序, on Flickr CC License
Seattle Public Library central branch, 2004 by Seattle Municipal Archives, on Flickr CC License
They stay at the lovely Inn at the Market, known for its views of the Olympic Mountains and proximity to the Pike Place Market.
view of the deck of our hotel by woo, on Flickr CC License
Inn at the Market – Room 305 by Miss Shari, on Flickr CC License
And have a drink and late lunch together at the Purple Cafe.
Purple Café & Wine Bar by Tom Ipri, on Flickr CC License
Purple Windows by Mandee Johnson, on Flickr CC License
Most of the time Lee spends in Seoul he spends in his apartment, but, during their first date, Lee describes what Seoul is like to her.
Seoul is modern, and, if you can ignore all the Koreans, you may think you're in New York or even LA, but you walk around a corner and an ancient five-hundred-year-old temple is right in front of you.
I love that clash of old and new you see so often in Asia.
Bongeunsa temple by jgmarcelino on Flickr CC License
But photos are not the only inspiration I look to when writing a novel. For FACE TIME, I was home writing a lot so I turned on Sirius XM Chill while I was working. After a while, songs started to seep into how I felt about the events in FACE TIME, so I put together a playlist on SoundCloud for you to listen to. Enjoy!
Can't see the player above? Listen to the playlist on SoundCloud.
All images (but one) in this post used in accordance with Creative Commons.