Today, I have my friend and fellow author, Chanel Cleeton, here to promote her new release, I SEE LONDON. I asked her to provide me with a top tens list and I love what she provided. Take it away, Chanel!
---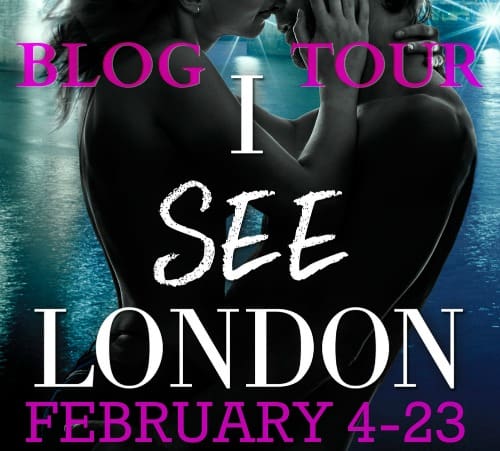 Much like my heroine, Maggie, when I moved to London for university I discovered the fun of going out dancing. Before university I was always a shy dancer—way too self-conscious and concerned with making a fool of myself. The more I went out clubbing in London the more I discovered how fun it was to just let loose. It has stuck with me ever since. I love dancing—even if it's just around the house or yes, even in the car. Here are the ten songs I always have to dance to:
1. "La Tortura" by Shakira feat. Alejandro Sanz
This song is a VERY special one for me and it's number one for a reason. I met my husband on a summer cruise in the Caribbean. We were at the ship's disco and he saw me across the room and came over and asked me to dance to this song. I said yes and the rest is history :) Almost eight years later he's still my favorite dance partner.
2. "Shake It" by Metro Station
This is such a FUN song. One of my favorite memories from my wedding is dancing to this song with my dad. We may have even done "the sprinkler." I'm not sure it's possible to hear this song and not want to dance.
3. "Hips Don't Lie" by Shakira feat. Wyclef Jean
I'm Cuban so pretty much any song about shaking your hips is an automatic win for me.
4. "Seven Nation Army" by The White Stripes
This song is such a huge London memory for me! My favorite nightclub in London, Aura, used to always play this song. Whenever I hear it I'm instantly transported back to being an eighteen-year-old girl trying to be cool :)

http://youtu.be/y9ANOzmSKQg
5. "Don't You Worry Child" by Swedish House Mafia
This is a newer find for me but I am OBSESSED. I've been driving my husband nuts listening to it on repeat but it's such an amazing song.
6. "Good Girls Go Bad" by Cobra Starship feat. Leighton Meester
I have a soft spot in my heart for this song. Not just because Leighton Meester played Blair Waldorf, one of my all-time favorite TV heroines (Gossip Girl), but also because I may identify with the good girl with a wild streak vibe, just a bit :)
7. "Take Your Mama" by Scissor Sisters
I fell in love with the Scissor Sisters when I lived in London and this is probably my favorite of all of their songs. I definitely sing along off-key whenever I hear it. Dancing is a must.
8. "Mr. Jones" by Counting Crows
This is a bit of a throwback for me—back to my high school days. I used to drive around belting this song out at the top of my lungs. It's kind of a challenge to dance to but something about it fills me with the dancing spirit. It's one of my all-time favorite songs.
9. "Dancing Queen" by ABBA
If you're having a bad day, just listen to ABBA. Mamma Mia is one of my favorite musicals and I pretty much love all of ABBA's songs. There's something about Dancing Queen that makes it impossible to not want to shake your hips. Love it!
10. "Under Pressure" by Jedward
Love, love, love this song. Another fun song when you're in the mood to totally let loose.
What about you? What songs make you want to dance?
About the Book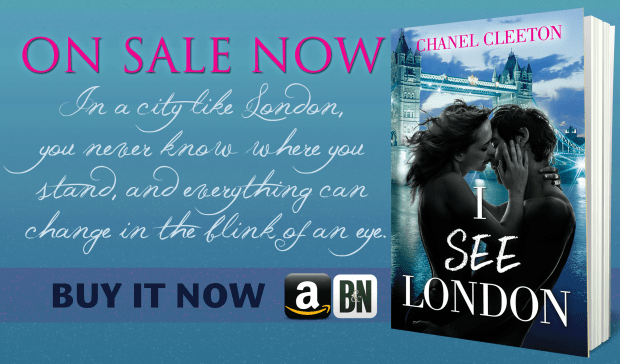 Maggie Carpenter is ready for a change— and to leave her ordinary life in South Carolina behind. But when she accepts a scholarship to the International School in London, a university attended by the privileged offspring of diplomats and world leaders, Maggie might get more than she bargained for.

When Maggie meets Hugh, a twentysomething British guy, she finds herself living the life she always wanted. Suddenly she's riding around the city in a Ferrari, wearing borrowed designer clothes and going to the hottest clubs. The only problem? Another guy, the one she can't seem to keep her hands off of.

Half French, half Lebanese, and ridiculously wealthy, Samir Khouri has made it clear he doesn't do relationships. He's the opposite of everything Maggie thought she wanted…and he's everything she can't resist. Torn between her dream guy and the boy haunting her dreams, Maggie has to fight for her own happy ending. In a city like London, you never know where you stand, and everything can change in the blink of an eye.

This is a New Adult romance recommended for readers 17 and up.
Amazon: http://amzn.to/1cQXjYm
Barnes & Noble: http://bit.ly/1khLGx1
iTunes: http://bit.ly/1fBFzRj
Harlequin: http://bit.ly/1nENamw
Goodreads: https://www.goodreads.com/book/show/18778603-i-see-london
About the Author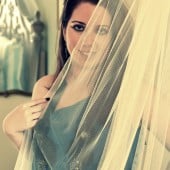 Originally a Florida girl, at seventeen Chanel moved to London to attend an international university. In the four years that followed, she received her bachelor's and master's degrees, learned how to dance, travelled through Europe, and made lifelong friendships. Chanel fell in love with London and planned to stay there forever. But fate intervened on a Caribbean cruise, when an American fighter pilot with smooth dance moves, swept her off her feet.
Now, a happily ever after later, Chanel is living her next adventure in South Korea. An avid reader and hopeless romantic, she is happiest curled up with a book. She has a weakness for handbags, puppy cuddles, and her fighter pilot husband. Chanel writes New Adult contemporary romances and Young Adult thrillers. Her New Adult debut, I SEE LONDON, will be released by Harlequin (HQN) on February 3, 2014, followed by a sequel, LONDON FALLING, later in the year.
Website: http://www.chanelcleeton.com
Facebook: http://www.facebook.com/authorchanelcleeton
Twitter: http://www.twitter.com/chanelcleeton
Goodreads: http://www.goodreads.com/chanelcleeton