Folks, you may remember that I revealed Carrie Butler's COURAGE a few months ago. Since then, Carrie and I have gotten to know each other really well, and I really admire her, her work, and her work ethic. Not only is she a fantastic writer (I gave STRENGTH 5-stars and COURAGE is waiting to be read) but she's also a really talented designer. She made the REMOVED book trailer, and I also had her design the FACE TIME book cover which I can't wait to show you on February 13th! The book, COURAGE, is all Cole, the twin brother of the hot boy from STRENGTH, Wallace. He's rough. He's rugged. He's got secrets to hide. I can't wait to get to know him better.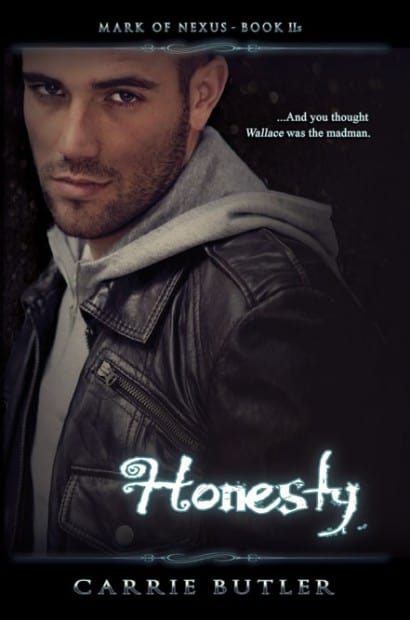 Cole Blake is more than just a roguish ladies' man. He's also a dedicated worker—so dedicated, in fact, that he's willing to blackmail his boss with a falsified sex tape in order to keep his job. And his proactive efforts don't end there. After hours, he uses his Dynari abilities to moonlight as a vigilante, keeping his neighborhood safe from drunks, dealers, and would-be thieves.

Until a mistake stops him dead in his super-accelerated tracks.

Now burdened with the closest thing he's ever had to a conscience, Cole struggles to justify his once-reckless actions. It'd be all too easy to give in to his darker impulses, especially with ERA making dangerous advances toward their goal of revolution, but embracing that hatred could jeopardize the few relationships he actually cares about—including his pursuit of the saintly Rachel Ranford. No, in order to keep everyone safe, he'll have to come clean about his warring compulsions and ask for help… before his dark side takes over.
HONESTY
March, 2014
New Adult Paranormal Romance
Bonus! Click here to read the first (unedited) chapter of HONESTY! While you're at it, you might want to listen to its playlist on Carrie's website. Then be sure to add HONESTY to your TBR list on Goodreads. :)
About the Author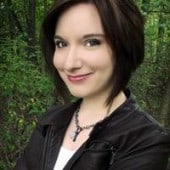 Carrie Butler daydreamed her way through college—until they thrust a marketing degree into her hands, slapped a summa cum laude seal on the corner, and booted her out into a less-than-stellar job market. Instead of panicking at the prospect of unemployment, she used her Midwestern logic to steer into the skid and point her life in the direction she really wanted to go: writing out those daydreams.
Her passion for New Adult fiction led her to co-found NA Alley—one of the first websites dedicated to the category. A year later, she started a design business specializing in graphics for the publishing industry, called Forward Authority. Her Mark of Nexus series has appeared on Amazon bestselling, top-rated, and hot new release lists.
Website: www.carrieabutler.com
Blog: www.soyoureawriter.blogspot.com
NA Alley: www.naalley.com
Twitter: www.twitter.com/carrieabutler
Facebook: www.facebook.com/carrieabutler
Goodreads: www.goodreads.com/carriebutler
Google+: www.google.com/+CarrieButler
Pinterest: www.pinterest.com/writer
LinkedIn: www.linkedin.com/in/carriebutler
Forward Authority: www.forwardauthority.com
MARK OF NEXUS on Facebook: www.facebook.com/markofnexus