I haven't been doing the professional author thing for very long, but, in that time, I have met a ton of other authors that I love and support. Chanel Cleeton is a fantastic person and writer. She's currently living in Korea (basically living my dream) and tweeting and blogging in the middle of the night while we're all awake here in the U.S. She's quite dedicated. Her first novel, I SEE LONDON, will be out in February! I'm looking forward to reading it. I'm always swayed by a location outside the U.S. Those books immediately go to the top of my queue.
Maggie Carpenter is ready for a change— and to leave her ordinary life in South Carolina behind. But when she accepts a scholarship to the International School in London, a university attended by the privileged offspring of diplomats and world leaders, Maggie might get more than she bargained for.

When Maggie meets Hugh, a twentysomething British guy, she finds herself living the life she always wanted. Suddenly she's riding around the city in a Ferrari, wearing borrowed designer clothes and going to the hottest clubs. The only problem? Another guy, the one she can't seem to keep her hands off of.

Half French, half Lebanese, and ridiculously wealthy, Samir Khouri has made it clear he doesn't do relationships. He's the opposite of everything Maggie thought she wanted…and he's everything she can't resist. Torn between her dream guy and the boy haunting her dreams, Maggie has to fight for her own happy ending. In a city like London, you never know where you stand, and everything can change in the blink of an eye.
I SEE LONDON
February 3, 2014
Harlequin HQN (Digital First)
New Adult Contemporary Romance
Pre-Order it now!
Amazon: http://amzn.to/1cQXjYm
Barnes & Noble: http://bit.ly/1khLGx1
iTunes: http://bit.ly/18ySVh8
On Goodreads: https://www.goodreads.com/book/show/18778603-i-see-london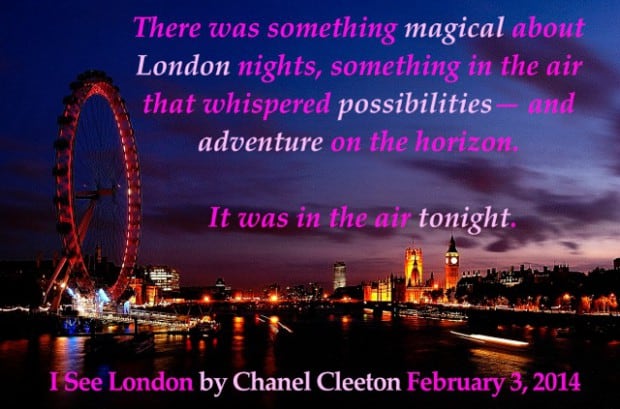 About the Author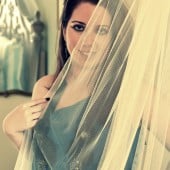 Originally a Florida girl, at seventeen Chanel moved to London to attend an international university. In the four years that followed, she received her bachelor's and master's degrees, learned how to dance, travelled through Europe, and made lifelong friendships. Chanel fell in love with London and planned to stay there forever. But fate intervened on a Caribbean cruise, when an American fighter pilot with smooth dance moves, swept her off her feet.
Now, a happily ever after later, Chanel is living her next adventure in South Korea. An avid reader and hopeless romantic, she is happiest curled up with a book. She has a weakness for handbags, puppy cuddles, and her fighter pilot husband. Chanel writes New Adult contemporary romances and Young Adult thrillers. Her New Adult debut, I SEE LONDON, will be released by Harlequin (HQN) on February 3, 2014, followed by a sequel, LONDON FALLING, later in the year.
Website: http://www.chanelcleeton.com
Facebook: http://www.facebook.com/authorchanelcleeton
Twitter: http://www.twitter.com/chanelcleeton
Goodreads: http://www.goodreads.com/chanelcleeton