What an exciting day for me! I remember when I started writing this book and how different it is now than it was back then two years ago. I'm proud and ecstatic to bring you Book Two of the Nogiku Series, RELEASED.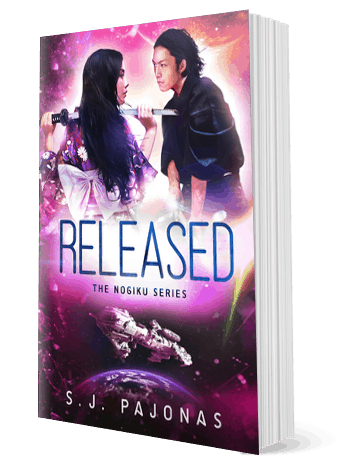 And here's the good news: buy it before Friday, December 20th and get the eBook copy for only 99¢! I'm rewarding first-readers with a low price because, really, I would not be here without you guys. You have read, loved, and given me the courage to continue. I'm forever grateful for you all.
If you'd like to spread the news, please do so! There's a post on my Facebook page you can share, or if you have a blog, please check out my Media Kit for blurbs and links. Besides these two ways, you can also tweet out your purchase when you buy on Amazon. On the page following checkout, there's a widget for posting to Twitter or Facebook.
RELEASED reviews so far have been extremely positive! Want to check them out? You can find them on Amazon, Barnes & Noble, and on Goodreads.
Happy Reading! And please remember to leave a review somewhere if you read it. It's the best gift you can ever give an author.