Until recently there had been a serious lack of LGBT lit in both YA and NA so I'm pleased to see that Suzanne van Rooyen is once again delivering with a very intense story. If you haven't checked out her NA sci-fi novel, OBSCURA BURNING, which is another LBGT novel, then you should definitely queue it up!
But now, let me bring you a new novel, this time in the YA category.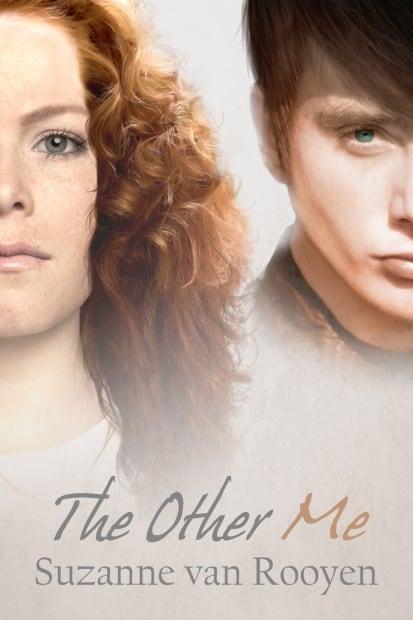 Fifteen-year-old Treasa Prescott thinks she's an alien. She doesn't fit in with the preppy South African private school crowd and feels claustrophobic in her own skin. Treasa is worried she might spend life as a social pariah when she meets Gabriel du Preez. Gabriel plays the piano better than Beethoven, has a black belt in karate, and would look good wearing a garbage bag. Treasa thinks he's perfect. It might even be love, as long as Gabriel doesn't find out she's a freak.

As Treasa spends time with Gabriel, she realizes she might not love him as much as she wants to be him, and that the reason she feels uncomfortable in her skin might have less to do with extra-terrestrial origins and more to do with being born in the wrong body.
But Gabriel is not the perfect boy Treasa imagines. He harbors dark secrets and self-destructive tendencies. Still, Treasa might be able to accept Gabriel's baggage if he can accept who she longs to be.
THE OTHER ME by Suzanne van Rooyen
Genre: Young Adult Contemporary LGBT
Release date: December 19, 2013
On Goodreads: https://www.goodreads.com/book/show/18809290-the-other-me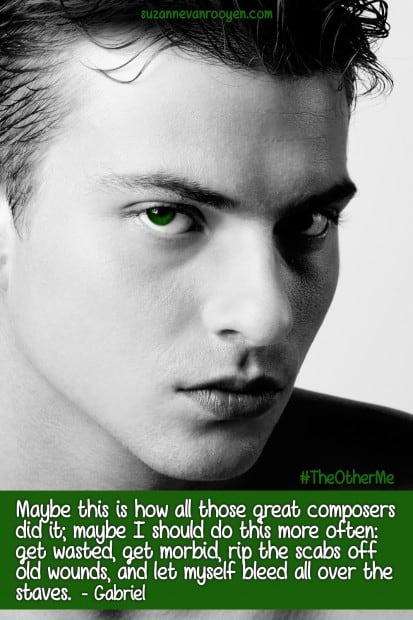 About the Author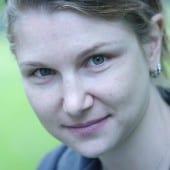 Suzanne is an author and peanut-butter addict from South Africa. She currently lives in Finland and finds the cold, dark forests nothing if not inspiring. Although she has a Master's degree in music, Suzanne prefers conjuring strange worlds and creating quirky characters. When not writing you can find her teaching dance and music to middle-schoolers or playing in the snow with her shiba inu. She is rep'd by Jordy Albert of the Booker Albert Agency.
Website: http://suzannevanrooyen.com
Twitter: https://twitter.com/Suzanne_Writer
Facebook: https://www.facebook.com/pages/Suzanne-van-Rooyen/304965232847874
Pinterest: http://pinterest.com/SuzanneAuthor/