It's COURAGE release day, and I'm super excited for Carrie Butler's second book in her Mark of Nexus series. Carrie is a fabulous writer, designer, and all-around fantastic person. I was actually really fortunate to win the grand prize of $100 in credit to her new author-centric design studio, ForwardAuthority. We've been talking about making a book trailer for REMOVED and the collaboration has been smooth-sailing so far. So if you really love a good story, you should check out her series. In fact, you can get the first book, STRENGTH, free this week!
Title: Courage
Author: Carrie Butler
Series: Mark of Nexus #2
Category: New Adult (NA)
Genre: Paranormal Romance (PNR)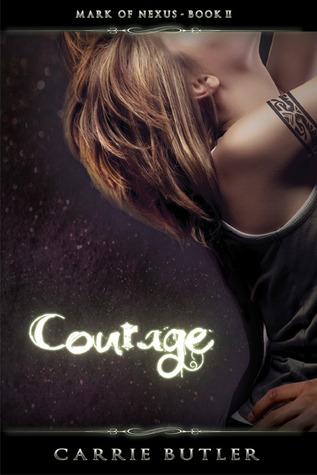 Rena Collins never thought she'd long for the past—back when affection from Wallace, her freakishly strong boyfriend, was the most dangerous aspect of her life. But now that the human-altering organization known as ERA has gone on the offensive, nothing is safe. Her bloodline is exposed, her relationships torn apart, and just when it seems like things can't get any worse, ERA ups the ante. To save mankind from forced evolution, Rena will have to mend her broken ties and form a resistance… hand-in-hand with the one she hurt most.
Trailer: http://www.youtube.com/watch?v=CzcKCPiFXgg
Goodreads: http://www.goodreads.com/book/show/18164093-courage
Amazon: http://www.amazon.com/dp/B00FQRW7FS
Barnes & Noble: http://www.barnesandnoble.com/w/courage-carrie-butler/1117074690
Smashwords: https://www.smashwords.com/books/view/364060
About the Author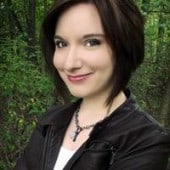 Carrie Butler daydreamed her way through college—until they thrust a marketing degree into her hands, slapped a summa cum laude seal on the corner, and booted her out into a less-than-stellar job market. Instead of panicking at the prospect of unemployment, she used her Midwestern logic to steer into the skid and point her life in the direction she really wanted to go: writing out those daydreams.
Her passion for New Adult fiction led her to co-found NA Alley—a widely recognized informational hub for the category. She is the author of STRENGTH (Mark of Nexus #1) and COURAGE (Mark of Nexus #2).
Website | Blog | Facebook | Twitter | Google+ | Pinterest | YouTube | Goodreads