Nishikyō at night is just like any other big city. The wards contain pockets of bright activity teeming with people, restaurants open till all hours, and trains that run 24 hours. But just around the corner, in a dark alley behind closed doors, illegal activities like gambling and prostitution thrive. Sakai and Jiro know which areas are safest, who has the best ramen, or where to go for a late night poker game. They are the two you want to stick close to when navigating Ku 6, the Japanese Ward, at any time of the day or night!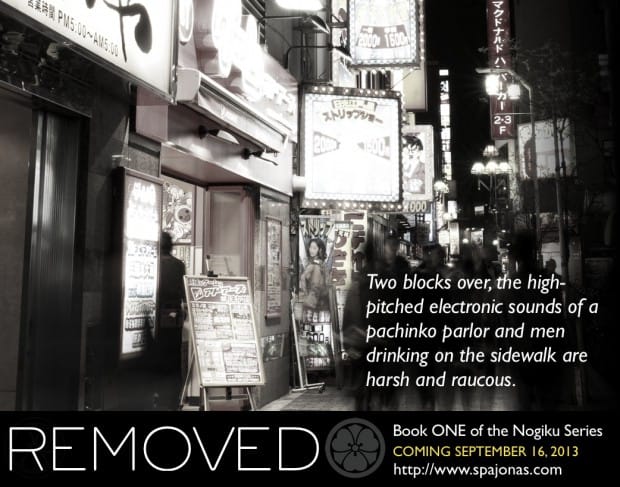 Please feel free to share this image and spread it around! It will also be on Twitter, Facebook, and Tumblr by the end of the day.
Only 21 more days until REMOVED is available! I'm getting really excited!