I know this is not a knitting blog, and I don't intend for it to be, but let's talk about the things we do to keep us sane when we're not slaving away on first drafts or revisions. Everyone has a hobby. Besides exercise, my main hobby is knitting. I've talked about this before. Knitting is a great way for me to express my creativity in a different medium. I even used to have a knitting blog where it was all I talked about!
Now my life is writing, and knitting is a thing I do, just for fun, just for me. I've been working on this shawl since the beginning of September, and I really struggled with it.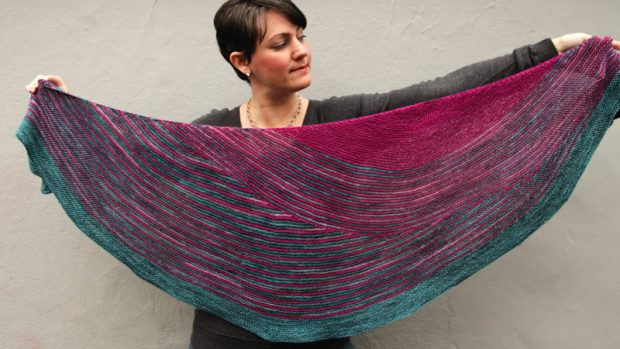 Turns out I really don't like working with three colors at once! So when I got to the short rows section, I stalled. I would not knit on it for weeks at a time because I hated untangling the three colors after every row. So, even though I love the finished project, I would never knit this again… or any other knit that continually uses 3 colors at a time. I'll stick with two colors for now.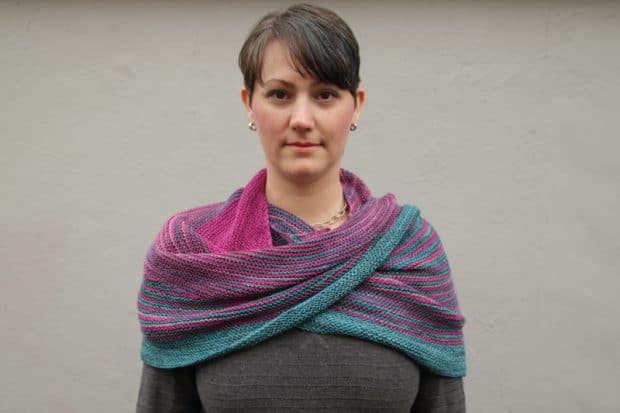 When I finished the bind-off, I screamed, "The beast is done!" Yes. That's exactly how I felt about it. Good thing it's pretty and goes with a lot of my wardrobe.
More information about the project itself is on Ravelry.